BLANK ERROR MESSAGE WHEN TRYING TO FILE PARTNERSHIP RETURN (SA800)
If you are experiencing the following error message when trying to file your SA800 partnership return, please try the following fixes: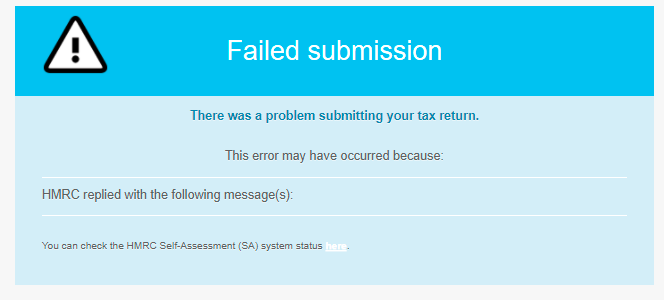 1. TRADE QUESTIONS NOT ANSWERED CORRECTLY
If you are filing a short return (Income UNDER £85,000) ensure the following two questions are ticked YES: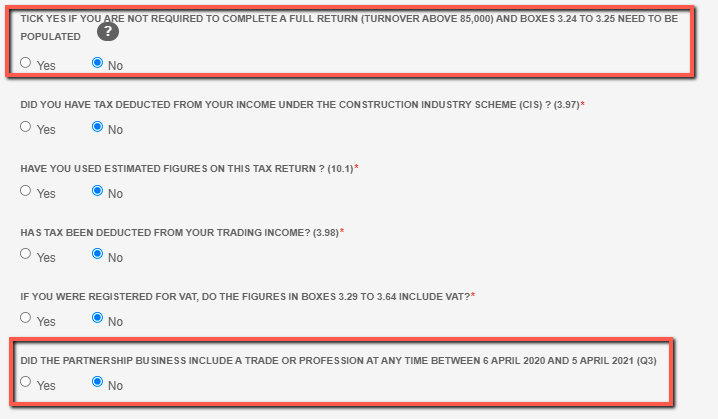 2. NOMINATED PARTNER NOT SELECTED CORRECTLY

Go to PARTNERSHIP DETAILS > Scroll to bottom of the page > PARTNERSHIP MANAGEMENT > Select EDIT on the main partner and ensure YES has been answered to the following questions: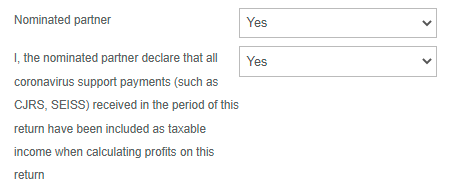 Please retry the submission if the above changes have been made.