SA100 : How do I add my bank details so HMRC send my refund to my bank account?
You can add your bank account details, for receiving a refund from HMRC, on the 'Almost there' page. Please:

1. Click SAVE & CONTINUE then YES


2. Select YES to the question: Would you like to receive repayment via bank transfer?

update the details as required. Please note this must be a UK bank account.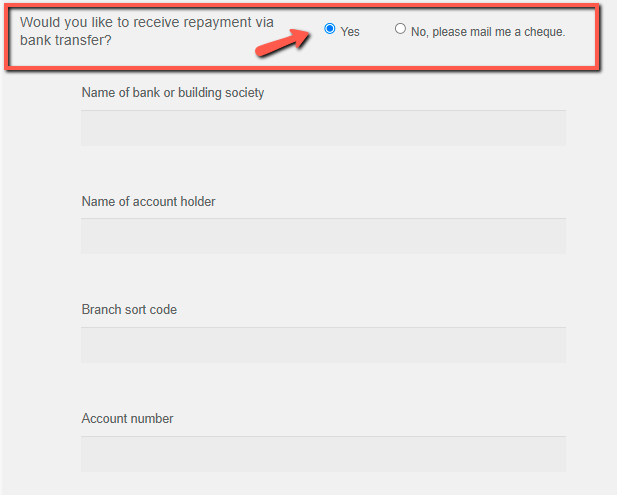 Your bank details will then be added to your tax return.